FlexDev
Poland focuses on leveraging cutting-edge technologies
Poland focuses on leveraging cutting-edge technologies that are up to date with the latest trends and technologies. Polish people also are experts when it comes to Agile and Scrum methodologies for software development. This is very appealing to companies that want to outsource as Poland is ahead of the game when it comes to keeping up with technology shifts.
Poland offers a stable and healthy economy, a highly skilled workforce, a dynamic financial service and some of the highest US and EU standards in IP protection, data security and compliance. Therefore, Poland is also becoming a popular destination for ITO and BPO outsource functions with companies trusting Poland as one of the best places to nearshore.
FlexDev
Poland offers an excellent quality of life
Culturally there is very little difference between Poland, the US, Great Britain and other European countries. This contrasts with the top outsourcing software destinations – China and India. Poland also boasts excellent language skills ranking ninth in the world in the EF English Proficiency index 2015 and 10th in the 2016 edition, getting ahead of most Eastern European countries.
Poland offers an excellent quality of life, access to thriving businesses and easy access to the United Kingdom (UK) and Europe. Not to mention that it is just a one-hour time difference from the UK, which makes for easy, real time software development collaboration. In summary, Poland is becoming a popular place to outsource and should not be overlooked when you are interested in outsourcing, speeding up 'time to market,' reducing cost and increasing quality. Poland offers a stable and healthy economy, a highly skilled workforce, a dynamically growing IT market and US and EU standards in IP protection and data security.
Among the seven major (Tier 1 and Tier 2) business services locations under analysis, the largest percentages of job growth in the sector in the period from Q1 2018 to Q1 2019 were reported in Poznań.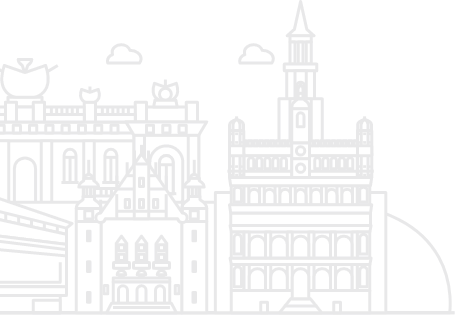 FlexDev
Poznan is one of the most attractive business cities in Europe
Poznan is one of the most attractive business cities in Europe. Its economy is developing dynamically, providing high quality services. One of the most important assets of this market is highly qualified staff, whose potential encourages new investments. Poznan is one of the largest cities in Poland and is recognized as a strong academic, scientific and trade center. The attractive location of Poznan, between the UK, Berlin and Warsaw and major IT and financial European hubs, combined with access to a high number of graduates, modern office space and qualified staff makes it a very attractive investment location.
Quality of life is important to investors Poznan has been voted number 1 for quality of life in Poland. Poznan offers efficient city transport, recreational areas, a wide cultural offer and a high-quality hotel and restaurant base as well as and various sports events. According to a Development Strategy 2020+, Poznan focuses on modern technologies, the driving force of innovative economy. This is immensely important in today's globalized world. That is why FlexDev are in Poznan. Poznan is one of the most important IT centers in the country.
550,000 inhabitants, 1,000,000 inhabitants in the Poznan agglomeration
Academic centres with: 111,000 students (1 in 5 inhabitants is a student), 29,000 graduates, 25 high schools
457,000 m2 of office space, 139,000 m2 under construction
Hundreds of weekly flights out of Poznan airport to all major European countries POLAND
Baraniaka 6, 61-131 Poznan, Poland
FlexDev sp. z o.o.